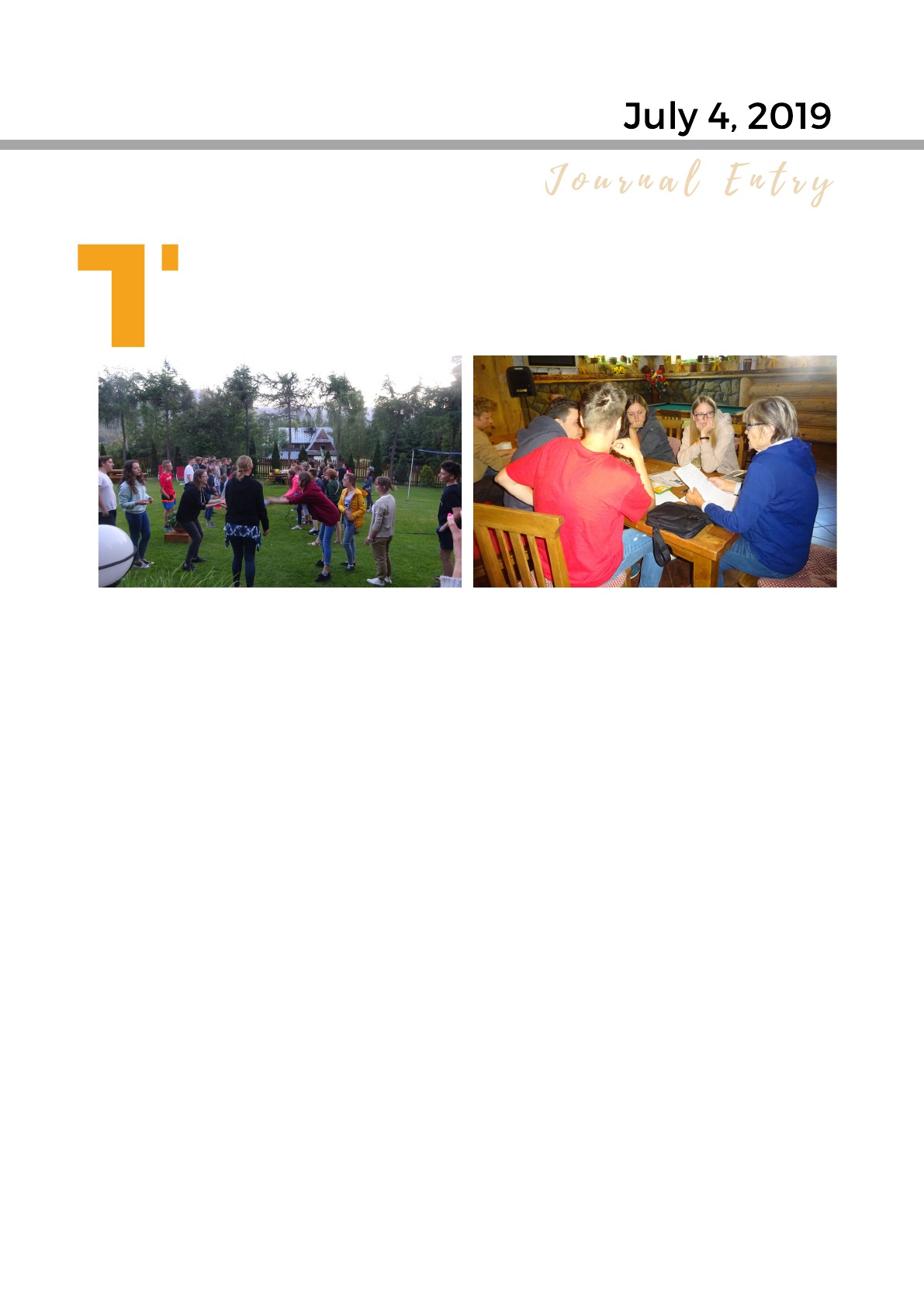 11
SUSAN KULBACKI
Mathew and Karen organized the "Treasure Hunt" for their classes.
Later Mathew's class went to the store and bought junk food and
Karen gave out "treasures" to all the rest of the classes. Ann's class
played Jeopardy, Verb Dingo, and Word Chain, and they studied
Polish and US History. During the last class, they went to the shops,
came back, and told about 10 things they saw. Lynn's class studied
American eels and America the Beautiful, played memory games,
and had one on one conversations. Avery and Lucas had a mock
election and discussed how they made their voting choices. They
also played American Dingo. Susan's group played Word Chain and
found words from "Well Orchestrated" Word Search. They took
turns reading out loud a magazine article and underlined words
that they didn't understand. They played Verb Dingo and Apples to
Apples. During the last period everyone had fun playing Charades.
Zbig's class practiced using verbs in sentences; discussed an essay
on languages, peoples, and stereotypes; and contemplated solving
problems.
he first thing this morning all the classes met on the lawn
for stretching and dancing.
The teachers met at 5:30 in the resource building to set up the 4th
of July Party. The party started at 7:45 with patriotic songs, games,
and s'mores around the fire. The support staff invited the teachers
to an after party for adults with snacks and good conversation.