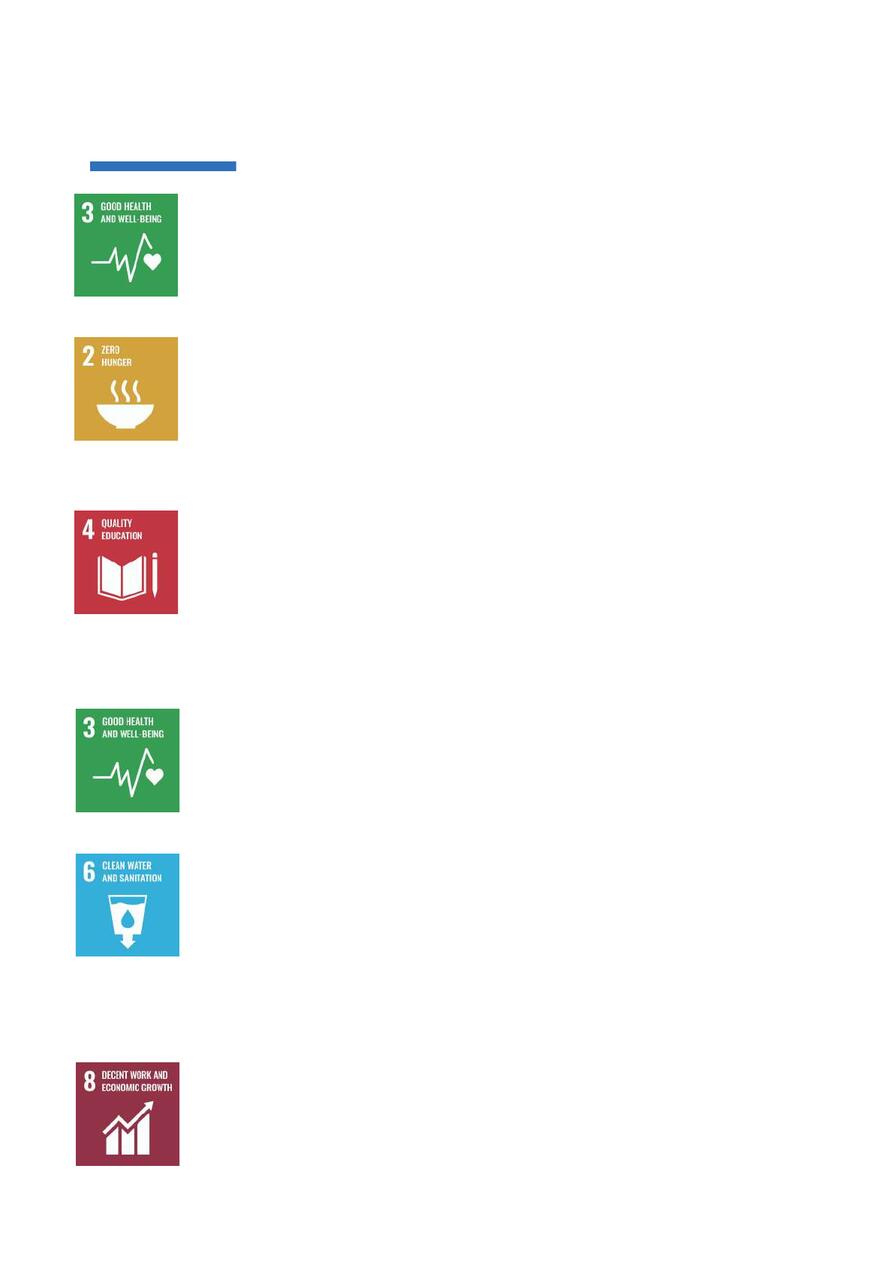 11
Maternal & Child Health Clinic Operations
The Ipalamwa General Health Clinic serves
10
communities in
the
Ukwega, Mlafu, and Kising'a wards in Kilolo district. Focus of
care
concentrates on
children's and women's health and wellness, and
includes
general and preventative medicine.
Nutrition Program
Two prepackaged nutritious meals and micronutrient supplements
are provided daily to pregnant women, mothers, their babies, and
school-age children. To promote food self-sufficiency, ongoing
nutrition education and food producing technologies and training
are offered to all RCP families.
Parents Educational Workshops
Volunteer professionals transfer health, hygiene, nutrition, and
child-rearing knowledge to parents through interactive workshops
focusing on the "how" to help families navigate and maximize the
first 1,000 days
and beyond
. The goal
s
are
to explain why certain
behaviors and
technologies are important for their young children
and
demonstrate ways to adopt and apply them.
Home Visits
RCP staff and volunteer professionals conduct regular home visits
to reinforce knowledge learned during workshops, help
families
adopt
new

household technologies, and offer parents psychosocial
Life-Enhancing Technologies
Household handwashing stations, container gardens, fuel-efficient
vented cookstoves, chicken coops, bed nets, and rainwater
harvesting systems improve quality of life and help control
infectious disease. All RCP families currently have access to
household
handwashing stations, and many have container
gardens. As
funding permits, all other technologies will be added.
Women's Co-ops
Village cooperatives produce and market a variety of handmade
and homegrown/raised products
to generate income and increase
women's access to enterprise ownership.
RCP directly contributes to 10 United Nations SDGs and supports all others.
RCP IMPACT REPORT
COMPREHENSIVE APPROACH
SEPTEMBER 2020